Genesis Health Project Network
A project that started with six inner-city black churches in Syracuse in 2004 (that has grown to ten in 2009) continues to transform and influence the mindsets of its members, with two surprising changes of note.
First, the traditional menu for church-sponsored events has undergone a significant revamping. Instead of fried chicken, potato salad, white bread, pastries, Kool-Aid and soda, these churches now serve baked chicken, tossed salad, whole wheat bread, fruit, one percent milk, water, juice, coffee and tea. Second, most cars are parked in outer spaces of the church lots, farther away from the building. What has brought about this dramatic shift toward healthier eating and more physical activity? These churches are partners in the Genesis Health Project Network, a community-based program working to improve the health of African American and other minority families.
The Genesis Health Project Network is a community-designed, culturally-sensitive initiative to reduce health disparities, obesity and its related health risks and to promote healthy lifestyles among African Americans.
Additionally, the Genesis Health Project provides a Diabetes Prevention and Management Program targeting African American families. The program aims to reduce diabetes and its related health risks and to promote effective self-management. The Genesis Program uses a combination of activities to achieve its goals including Nutrition Education, Physical Exercise and the Diabetes Prevention and Management Team Approach (in collaboration with the Joslin Diabetes Center).
Research shows that participants in the Genesis Health Project:
Increased awareness and knowledge about diabetes prevention and management
Decreases in waist circumference and blood pressure
Increased physical exercise and energy
Changes in diet including: increases in the amount of vegetables, fruits, whole grains, water and low-fat milk consumed; decreases in the amount of red meat, fried foods, sugar, salt, unhealthy fats, and kool-aid and soda consumed; decreased consumption of high caloric and sugar snacks, and; changes in food preparation, including decreased frying and increased baking and broiling.
An important secondary outcome was identified in the evaluation that involved the participants' impact on the health and fitness of their families. Eighty-six percent thought that their involvement in Genesis had improved their family's health and/or fitness.
Alzheimer's disease is the leading cause of dementia and research shows that older African Americans are almost twice as likely as whites to develop Alzheimer's disease for genetic,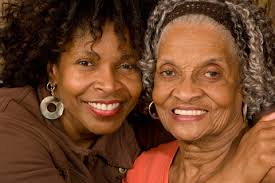 biological and socioeconomic reasons.
To educate African American families in Syracuse about Alzheimer's disease and dementia, Genesis Health has developed the African American Dementia Caregivers Support Program (AADCS). AADCS is a five-year project, beginning May 2016, supported by the New York State Department of Health.
AADCS, in partnership with Syracuse University, connects to the African American community through Black churches and community organizations. AADCS follows the traditional Genesis Health Project model, and includes an annual 12-week healthy living program, lay health advocate's (LHAs) training, a monthly caregiver's support and education group, and funding for at-home respite care to enable informal dementia caregivers to attend these events. The Genesis Health Project has partnered with the Alzheimer's Association Central New York chapter to provide Alzheimer's disease and dementia education at AADCS events, and will be available to conduct formal intake interviews and provide information and referral services. Other community partners will participate in different events to provide information about formal resources, to educate attendees about self-care, or lead stress management activities and exercise groups.
The primary aim of this project is to increase knowledge and information about Alzheimer's disease and dementia, its effects, progression and related health risks among those who provide informal caregiving to those with aging related cognitive impairment. This new information promotes informed decision-making, encourages positive health behaviors, and enhances utilization of formal caregiver support services.
The program is directed by Luvenia Cowart, Ed.D., R.N., Professor of Practice of Public Health at Syracuse University and Maria T. Brown, PhD, LMSW, Assistant Research Professor of Social Work at Syracuse University. AADCS community partners include the Central New York Chapter of the Alzheimer's Association, the Onondaga County Office for Aging, the Center of Excellence for Alzheimer's Disease at Upstate Geriatrics, and Cornell Cooperative Extension. In-home respite services are provided by At Home Independent Living of Camillus, NY. This project is supported by a grant from the New York State Department of Health Alzheimer's Disease Program.